Monday, June 21, 2010
this is where i'll be
Baby, i know you've long forgotten about this site.
Well... I haven't.
I hope you'll remember this site someday.
And also remember that... I love you. I always will be.
I'll spend the rest of my life waiting for you. Because true love waits.
Even if you've stopped loving me.
Forgive me, baby.
excuse me :X
7:54 PM

Sunday, November 02, 2008
radicals boys
courtesy of Malcolm.
proud of porkie! always easily recognized! heh.
excuse me :X
7:58 PM

Sunday, October 05, 2008
porkie's 20th birthday
hi all,
pictures are up in moo's or porkie's FaceBook.
alternatively, hope over to
Xanga
to know we spent his birthday, mostly trying to tear each other's throats out.
many loves,
moo
excuse me :X
4:11 PM

Wednesday, July 30, 2008
taiwan trip in april!
The happy bus.
bite my tongue.
oh yeah. bite it again
i can't comprehend this expression.
soo cute! my fav pose!
Group pic of the snipers
Happy Thinesh
forgot-his-name A, forgot-his-name B, Maurice
i have alot of thoughts on this pic which are too kinky to be typed out.
SMELL MY PITS!
i had enough of uploading pics! -Moo-
excuse me :X
11:48 AM

Saturday, July 05, 2008
CAMWHORE!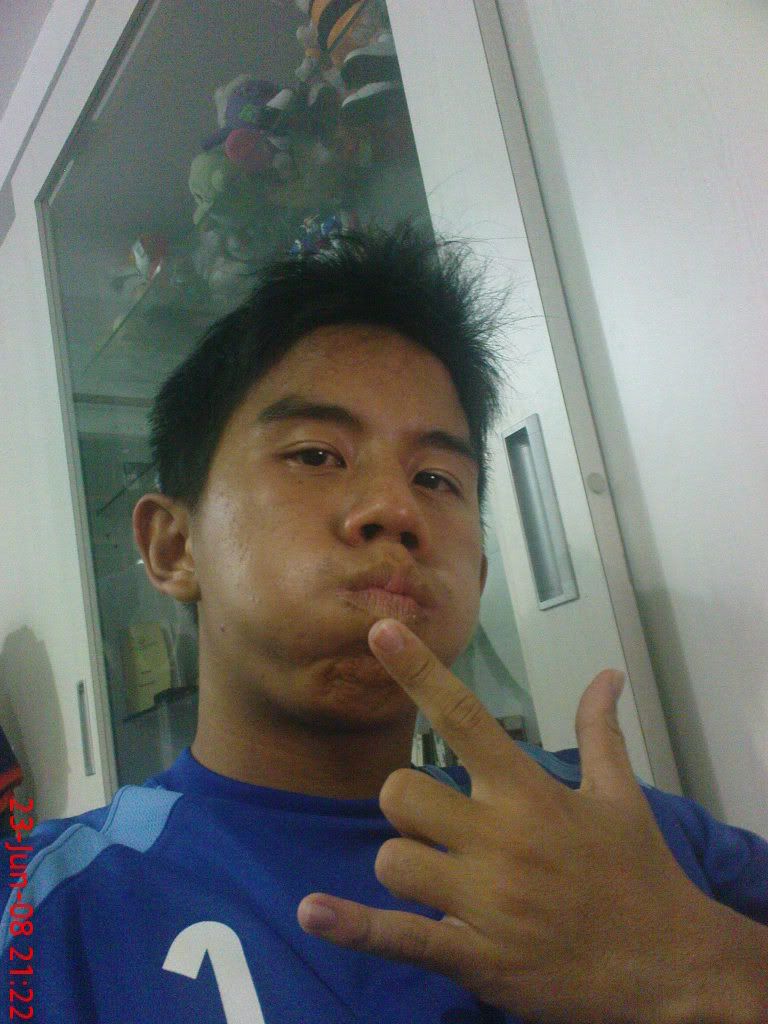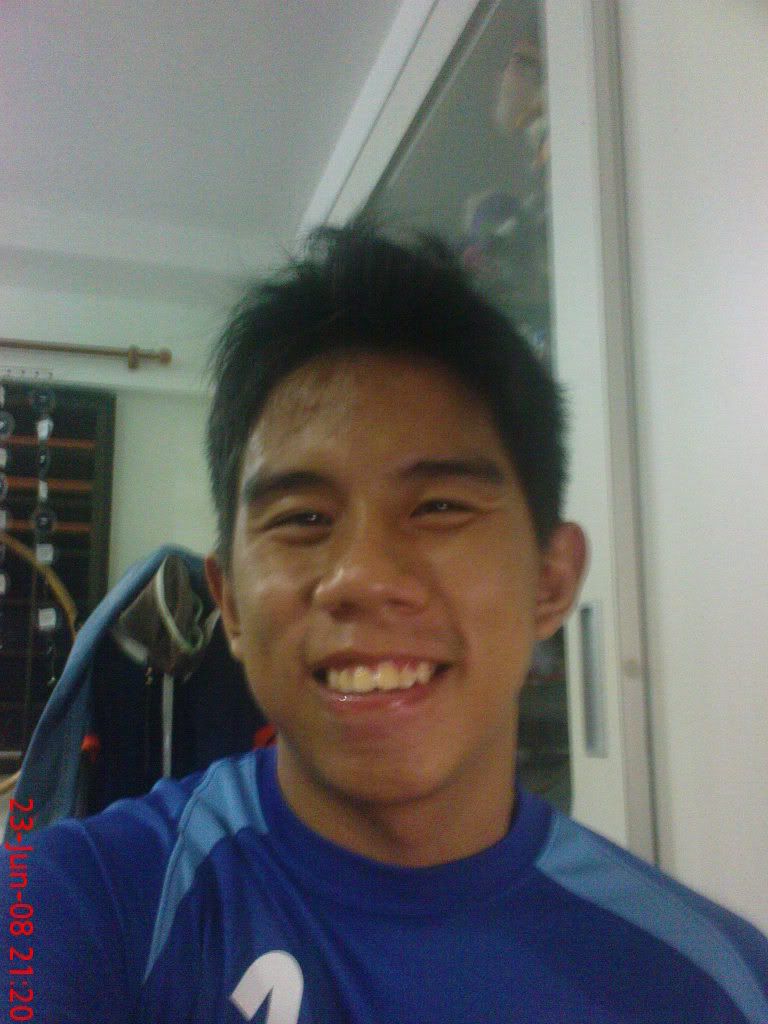 the last one is my personal favorite because he damn looks like a gorilla! gorilla-poinks poinks!
yayayay! team gorilla!
excuse me :X
10:54 AM

Saturday, June 21, 2008
maa mee moo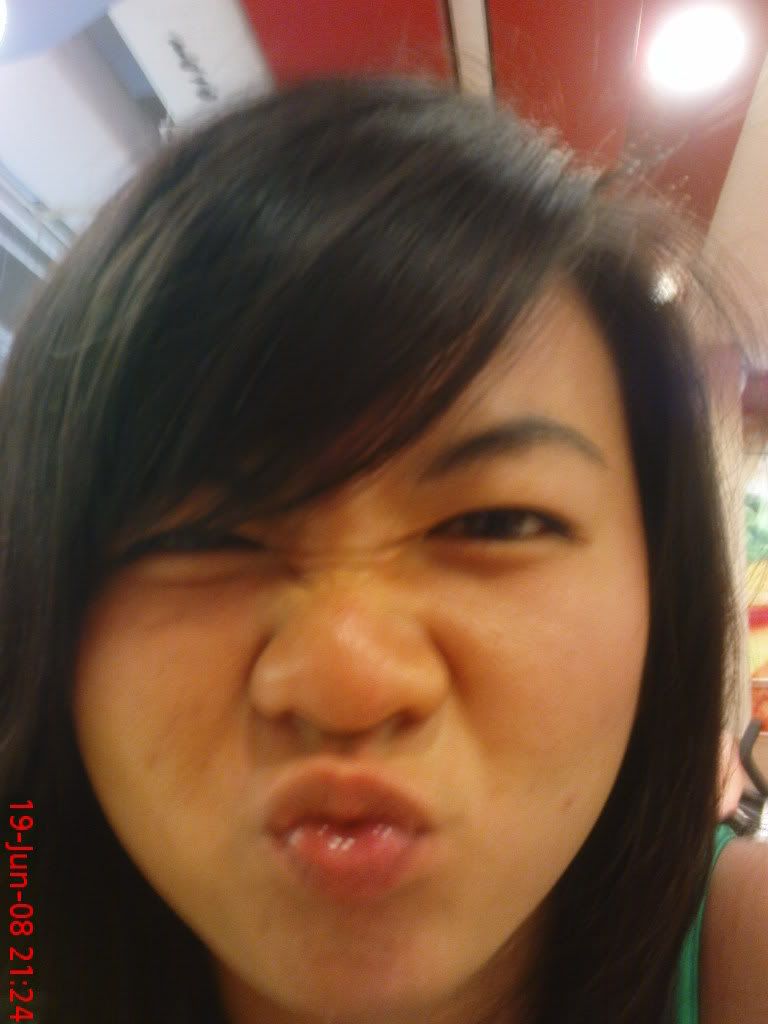 you suck at singing!
bleah!
ILOVEYOU :DDDDDDD
excuse me :X
6:16 PM

Monday, June 09, 2008
porkie is pok pok
happy
16 months and 01 days
, emo boy!
and how does it feels to be buried underneath my bed again? heheheh.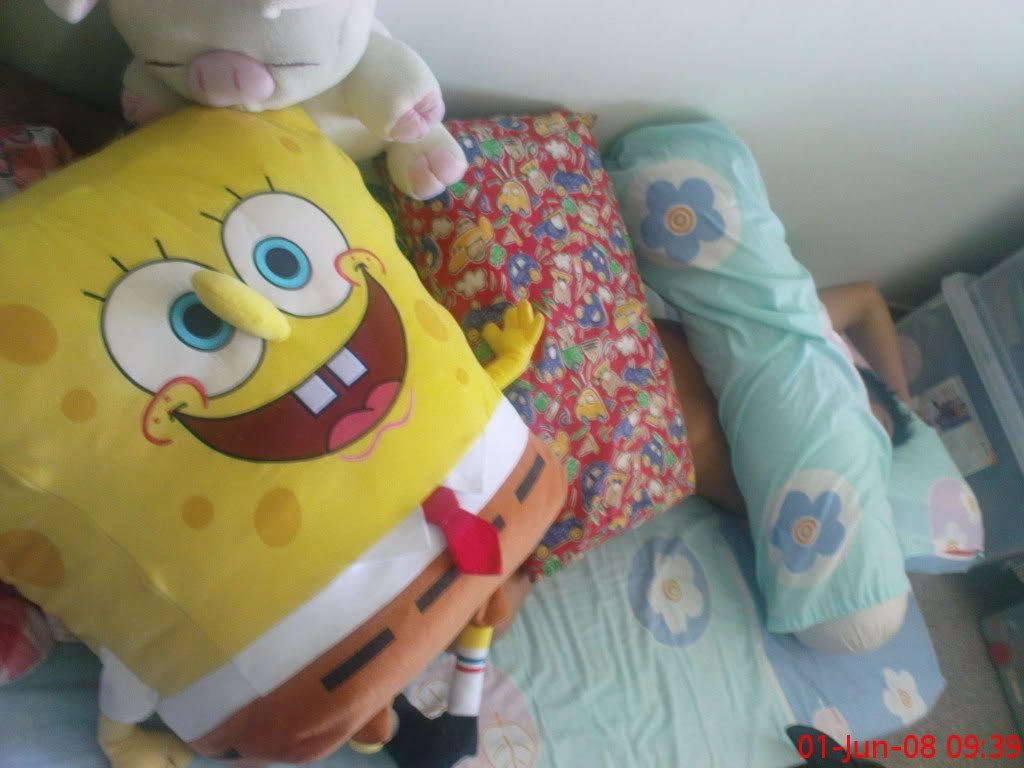 i feel like doing nothing, and just lie in bed with you with a spread of Mac Delivery, and a good movie, or an interesting game of Scrabbles.
LETS JUST GROW FAT TOGETHER! heheheh.
i cannot believe my boyfriend got Double A's for Math and Physics while his girlfriend failed miserably for this two subjects. H1 Physics somemore, still can fail until below 20% :(
on a brighter note, my language is very strong. A for GP, here i come!
excuse me :X
11:27 PM